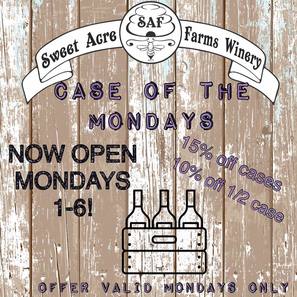 Now Open Mondays 1-6, got a "case of the Mondays"? Get a 1/2 case of wine 10% off or 15% off a full case!
---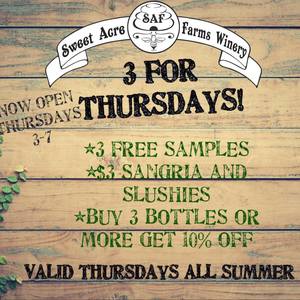 Every Thursday (2017)!

3 Free Samples
$3 Sangria and Wine Slushies
Buy 3 or more bottles and get 10% off

OPEN THURSDAYS 3-7! Come see us!
Deals only valid on Thursdays!
---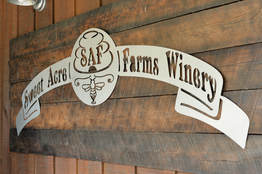 AFTER HOURS (EVERY THIRD FRIDAY!)
Friday, November 17, 2017
WINE--MUSIC--FOOD

Sweet Acre Farms Winery
7584 Bill Wilson Rd Alto, Ga (just a few minutes north of Gainesville!)

Every 3rd Friday we will be open late for After Hours/concert series at the winery! November 17th Larry Scroggs and Sean Sweeney will be jammin' with us. Food TBA!
---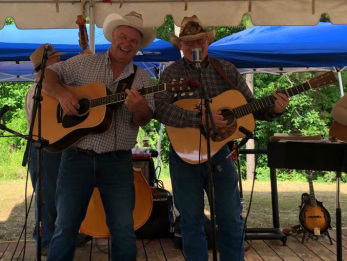 LIVE MUSIC:
11/4 Jimmy Scott 2-5
11/11 Curtis Jones flattop picker 2-5
12/16 Tommy Joe Conner 2-5
12/2 Gregg Erwin 2-5
12/9 Curtis Jones 2-5
12/15 Alan Kendall **Ugly Sweater Christmas Party/After Hours 6-9pm**
12/16 Tommy Joe Conner 2-5


---